Message from the President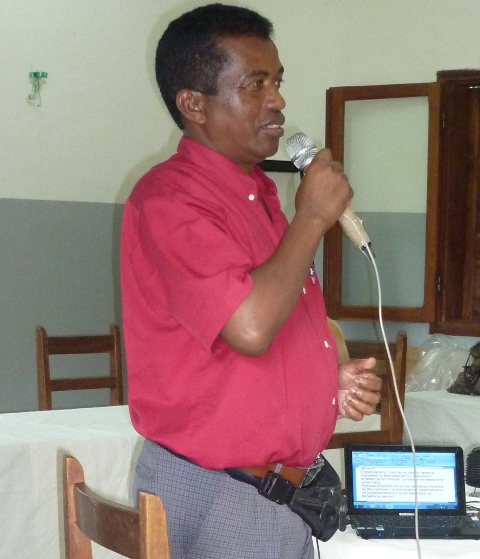 Topics should not be overlooked in this period of globalization is the communication side, especially in terms of development. Communication is important role in the development field.
CPM does not neglect the communication. CPM is a platform created in 2001 comprising several farmers' associations; it activates the moral solidarity and cooperation serious. We created this website to communicate within regional, national and international why not all other the world.
CPM promotes food sovereignty in Madagascar. To establish this food sovereignty in Madagascar, we strive to defend the rights and interests of peasant farmers through lobbying and advocacy. As civil society, the CPM also objectives, educating citizens as responsible for the development of the nation.
CPM believes that communication and development are complementary. Taking individual responsibility and especially peasant coalition are the guarantors of sustainable development. To achieve these goals, we cooperate with other domestic and foreign peasant associations. We thank all those who helped make this website.  And thank you for your visit.
Dear (s) Friend (s), we encourage you, as progress comes from the union makes the force, according to our ancestors. Let us join hands to develop the rural economy and make living Our economy….
Chairman